PANASONIC 422L Inverter 2-door Bottom Freezer Refrigerator NR-BX421BPSM | Steel Door Series Energy Saving
---
Faster Soft Freezing Keeps Food Fresh with Prime Fresh+
Prime Fresh freezes meat and fish lightly at approx. -3°C.
Food soft frozen in this way retains freshness for about 7 days*² without the need to defrost.
Select the Prime Fresh+ mode to soft freeze food about four times faster.*¹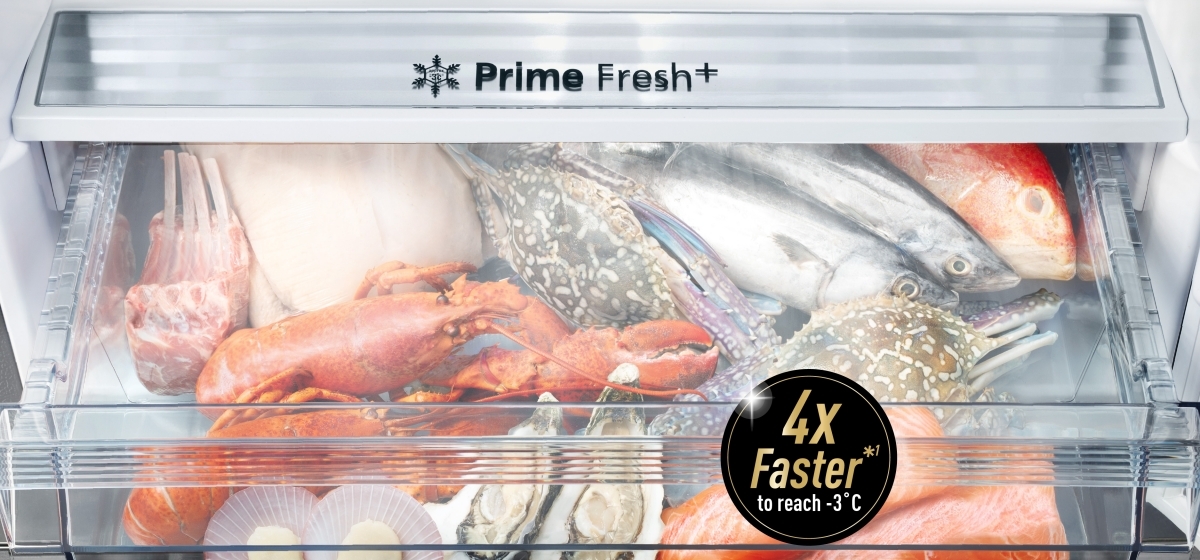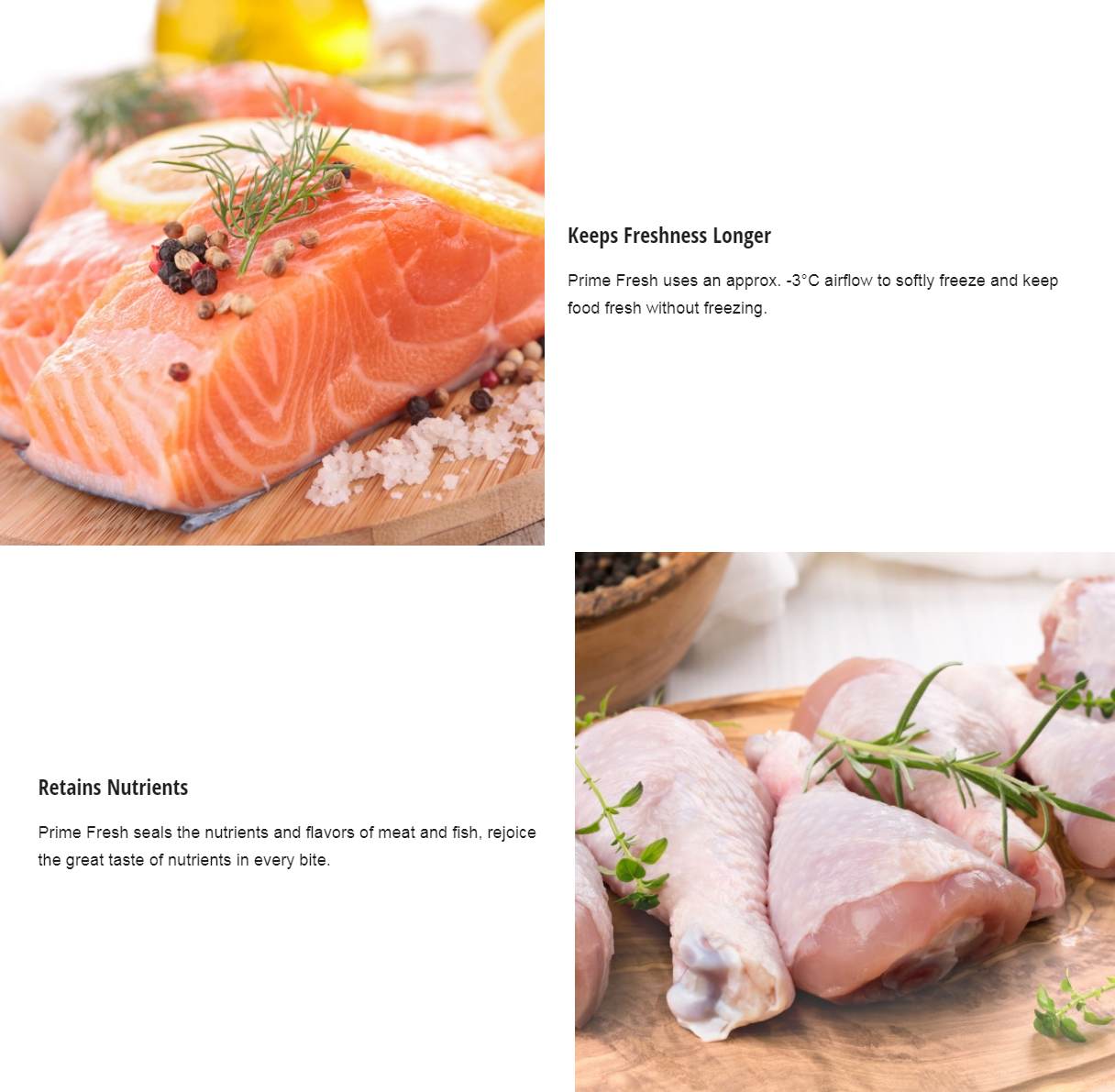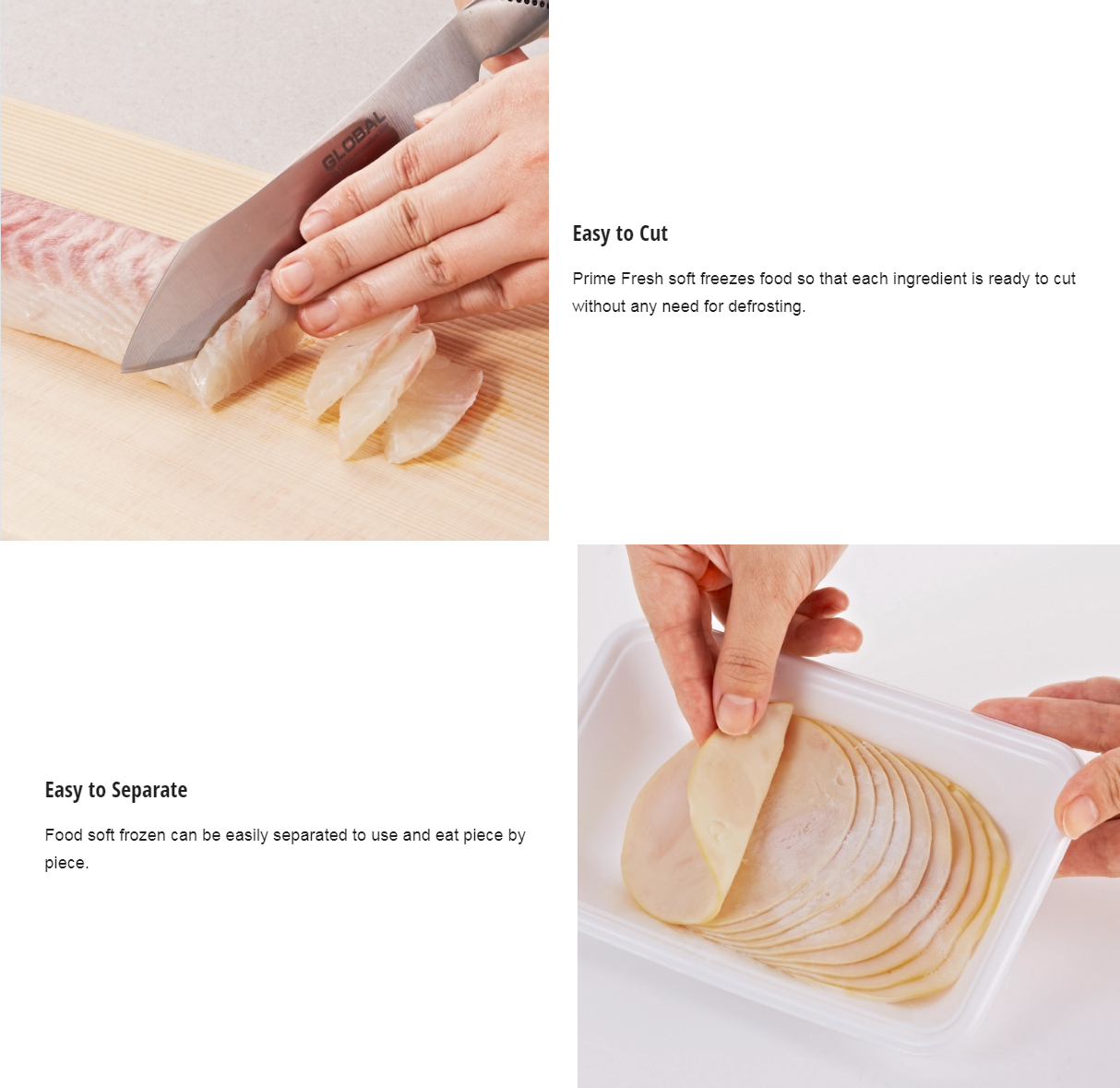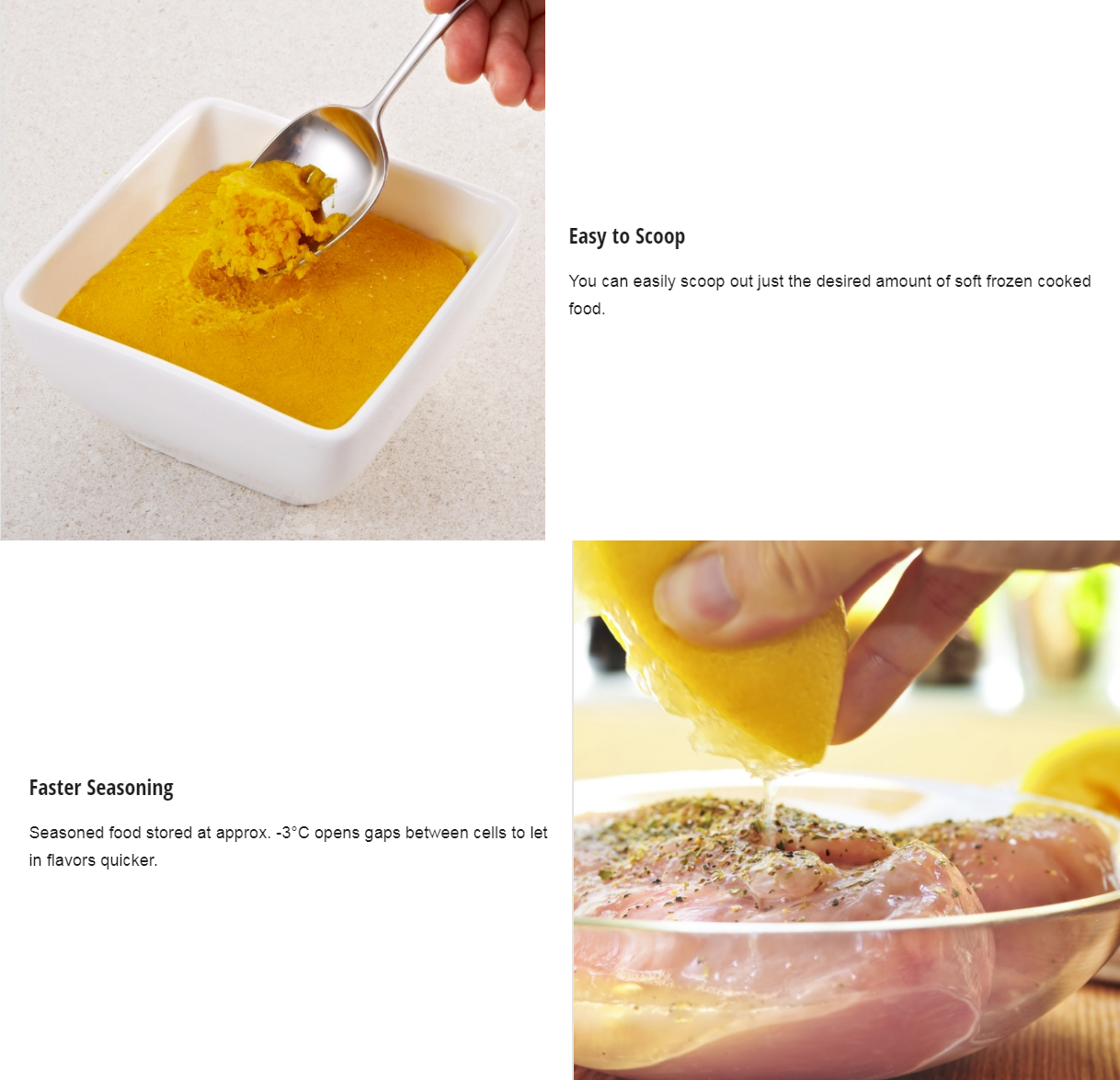 Anti-bacterial Effect
The silver ions deactivate 99.9%*³ of bacterial growth on the Ag filter and remove unpleasant odors.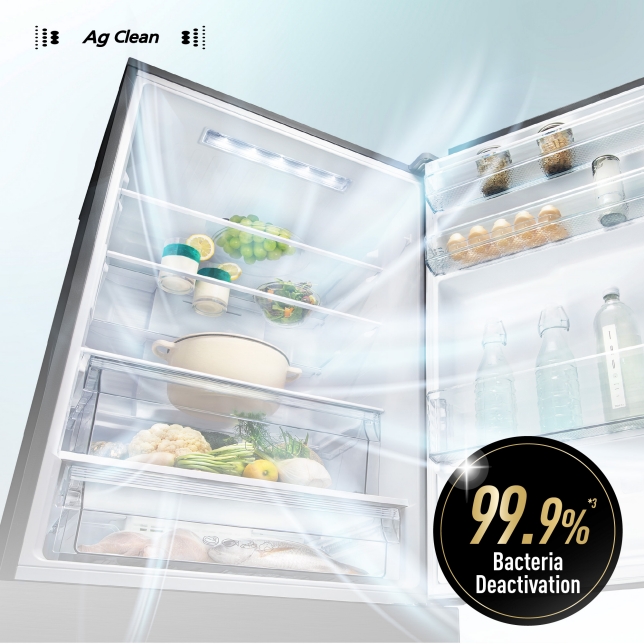 Moisture Retained for Vegetable Storage
The 90%* humidity and constant temperature provides the ideal conditions to store and keep fruits and vegetables fresh and crisp longer.
*Data prepared by Panasonic.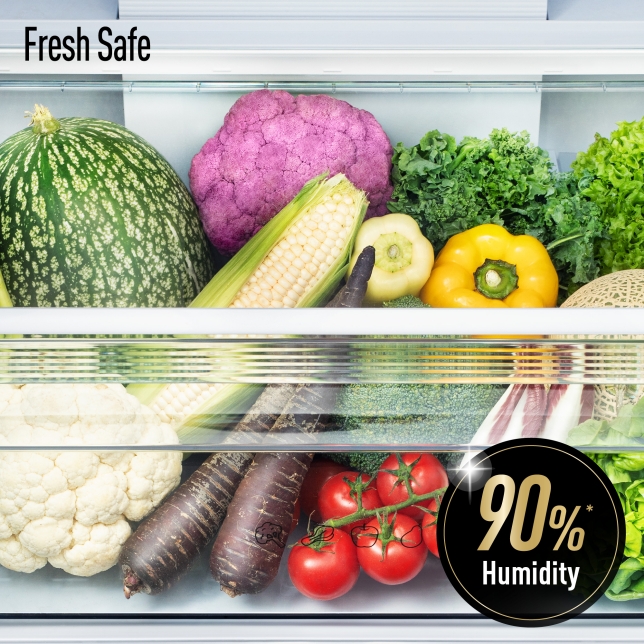 Save Energy Intelligently
Three kinds of ECONAVI sensors monitor daily refrigerator usage. The Inverter compressor optimizes cooling performance to reduce energy consumption.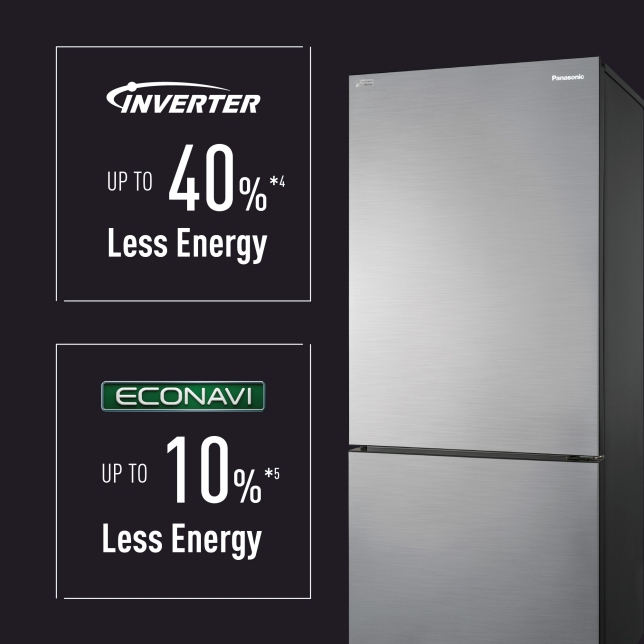 3 Kinds of Intelligent ECONAVI Sensors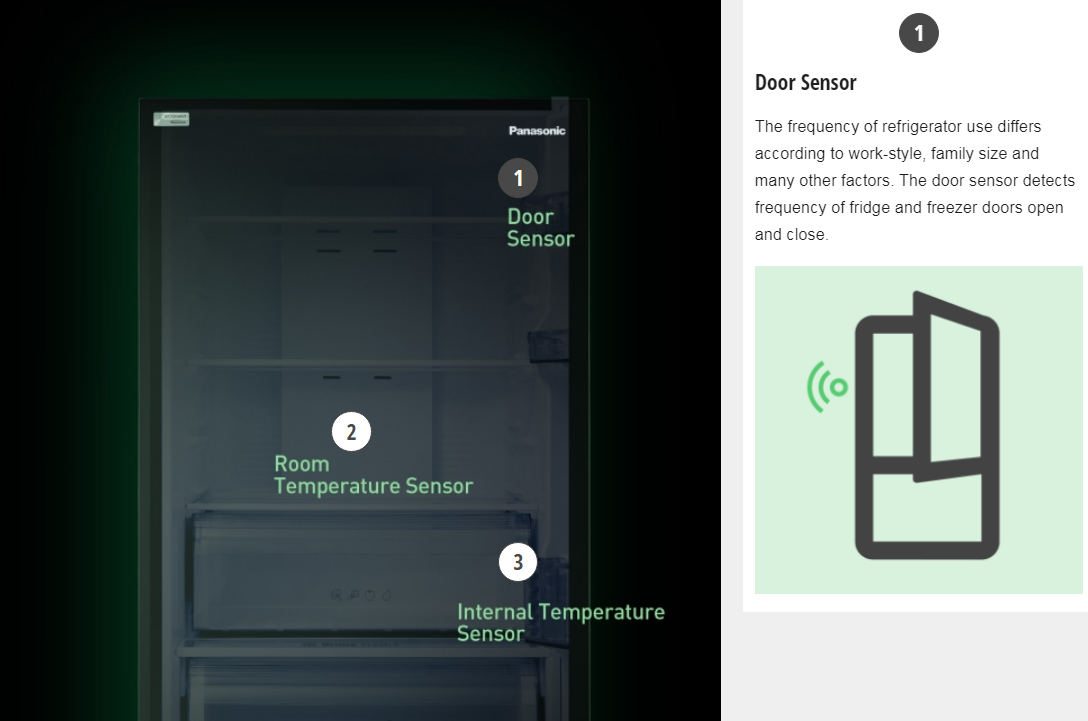 ---
Specifications
Gross Volume (IEC 62552:2015)
Total : 422 L
Refrigerator Compartment (PC) : 286 L
Freezer Compartment (FC) : 136 L
Vegetable compartment (VC) : –
Rated Volume (IEC 62552:2015)
Total : 380 L
Refrigerator Compartment (PC) : 268 L
Freezer Compartment (FC) : 112 L
Vegetable compartment (VC) : –
Specifications
Product Dimensions (WxDxH) : 686 x 695 x 1680 mm
Defrost Type : Electric PCB Control
Standard / Regulation : IEC 60335-1:2010, IEC 60335-2-24:2005, MS IEC62552:2016
Energy Consumption : 399 kWh/year
Energy Level : 4 Stars
Net Weight : 65 kg
Gross Weight : 72 kg
Voltage : 220-240 V
Hertz : 50 Hz
Number of Doors : 2
Door Color : Glossy Silver Steel
Door Material: Steel
Control Panel: Yes (Inside of fridge compartment/ Button)
REFRIGERATOR COMPARTMENT (PC)
Vegetable Storage: Vegetable Case (Fresh Safe)
Special Storage: Yes (Prime Fresh+)
Door Pockets: Yes
Height Adjustable Shelves: Yes
Sliding 1-2 Shelf: –
Shelf Material: Tempered Glass
Egg Tray: Yes
Utility Box: –
Water Dispenser: –
LED Light: Yes
Power Control: Yes
Ag Clean: Yes
Blue Ag: –
FREEZER COMPARTMENT (FC)
Separate Storage: Yes (3 Cases)
Shelves: –
Sliding 1-2 Shelf: –
Shelf Material: –
Automatic Ice Maker: –
Twist Ice Tray: Yes
Ice Case/Box: Yes
Quick Freezing: Yes
Quick Ice Making: Yes
Power Control: Yes
Others
Energy Saving: Yes
ECONAVI: Yes
Compressor: Inverter
Refrigerant: R600a
Urethane Insulation Cyclopentane: Yes
Door Alarm: –
---
DIMENSION