SAMSUNG 185L 1 Door Refrigerator RR18T1001SA
– Works more reliably
– Stylishly unique
– One door
Stylish Crown design
Has a truly distinctive Crown design that is available in a choice of various colors. It's softly curved, round-top shape and clean lines, without any extra doors, add a sleek and elegant look your kitchen.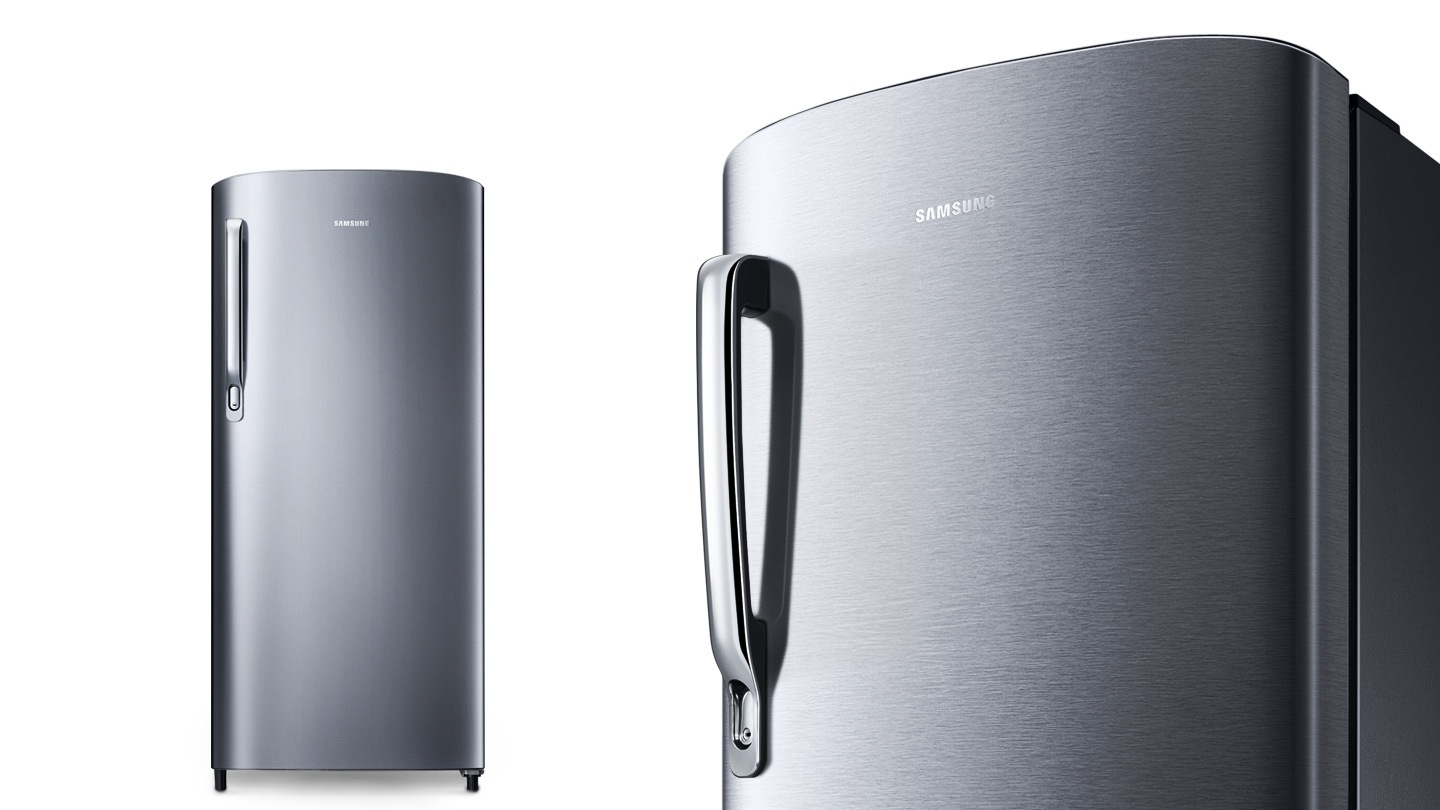 Stabilizer Free Operation
Its Stabilizer Free Operation means it works very steadily and reliably and prevents electrical damage or shorting if there are any voltage fluctuations.* If it increases too much it automatically cuts the power.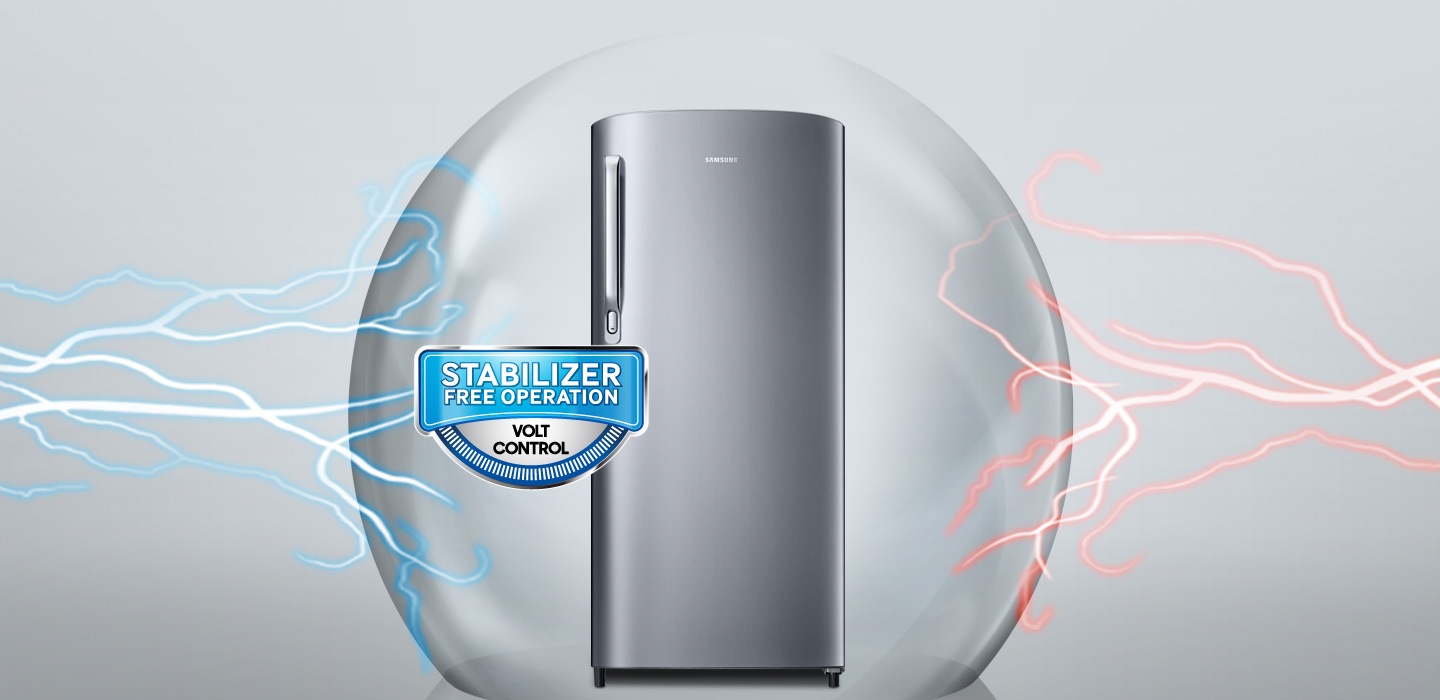 Toughened Glass
Has toughened glass shelves that are designed and tested to hold a weight of up to 150kg safely. So even large vegetables, like marrows, or dishes prepared in heavy pots and pans can be kept cool and fresh.
*The product shown above may differ from an actual product
Anti Bacterial Gasket
An Anti Bacterial Gasket helps keep the door liner clean and prevents the build-up of fungi and bacteria inside the refrigerator. So everything is more hygienic and food is less likely to go off quickly.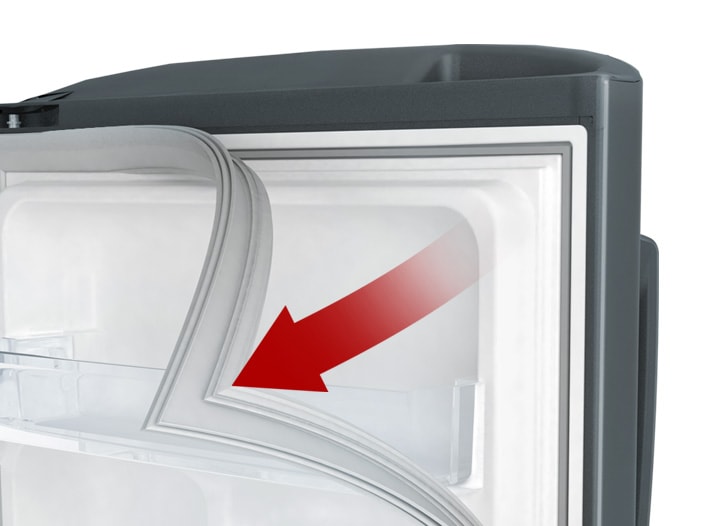 Vege box
A large capacity Vege box provides a convenient space to store all of your fresh vegetables and fruit. And because it's so big it's much easier to find everything you use every day, as they're all in one place.
Specifications
Gross Total (Liter) 185 ℓ
Net Width (mm) 519 mm
Net Case Height with Hinge (mm) 1244 mm
Net Depth with Door Handle (mm) 520 mm
Net Weight (kg) 33 kg
Cooling Type Direct Cooling
Capacity
Gross Total (Liter)185 ℓ
Net Total (Liter)176 ℓ
Physical specification 
Net Dimension (WxHxD)(mm)519 x 1244 x 520 mm
Net Width (mm)519 mm
Net Case Height with Hinge (mm)1244 mm
Net Depth with Door Handle (mm)520 mm
Packing Dimension (WxHxD)(mm) 545 x 1332 x 568 mm
Net Weight (kg)33 kg
Packing Weight (kg)36 kg
20/40/40H (Container)**/**/172
Cooling Feature
Cooling Type Direct Cooling
Refrigerator Feature
Number of Shelf (Total)3 EA
Shelf Material Tempered Glass
Number of Vegetable & Fruit Drawer1 EA
Number of Door Pocket 3 EA
Egg Container (Egg Tray)Yes
Interior Light LED
General Feature
Compressor AC
Refrigerant R600A
Exterior Feature 
Display & Control (Fridge Only)Knob
Door HandleRecess
ColourMetal Graphite
Installation
Free Standing Yes